The Organizing Committee of AD/PD™ 2022 recognized the top junior and trainee abstract presenters with Junior Faculty Awards.
Recipients of this award gave an oral presentation on their research during the Conference.
​**Eligible candidates for the Junior Faculty Awards are graduate students (PhD, MD) or junior scientists up to five years after the doctorate degree (PhD, MD)
Congratulations to the 2022 winners!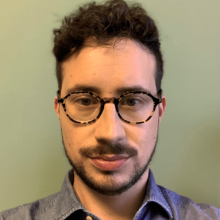 Giordano Cecchetti, Italy
Abstract: COGNITIVE, EEG AND MRI FEATURES OF COVID-19 SURVIVORS: A 10-MONTH STUDY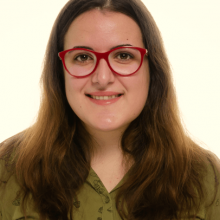 María-Ángeles Cortés-Gómez, Spain
Abstract: ACETYLCHOLINESTERASE IN IPS-DERIVED CORTICAL NEURONS FROM AD-PATIENT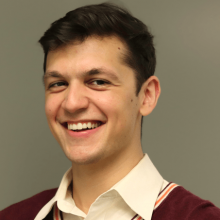 Joshua T. Emmerson, Canada
Abstract: COMPENSATORY ROLE OF TAU ON COGNITIVE FUNCTION IN THE AGED MCGILL APPXR955-HTAU RAT: A NOVEL BIGENIC RAT MODEL WITH ALZHEIMER'S DISEASE-LIKE PATHOLOGY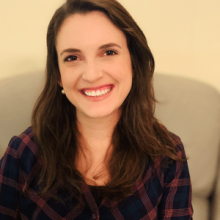 Pamela Lukasewicz Ferreira, USA
Abstract: HEAD-TO-HEAD COMPARISON OF PLASMA BIOMARKERS OF AMYLOID, TAU, AND INFLAMMATION FOR THE IDENTIFICATION OF AD PATHOPHYSIOLOGY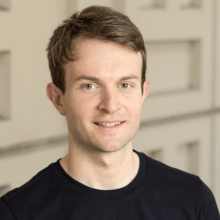 Abstract: APOE MISSENSE VARIANT R145C IS ASSOCIATED WITH INCREASED ALZHEIMER'S DISEASE RISK IN AFRICAN ANCESTRY INDIVIDUALS WITH THE APOE Ε3/Ε4 GENOTYPE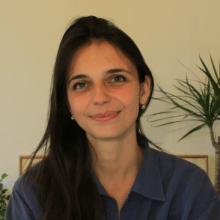 Maura Malpetti, United Kingdom
Abstract: IN VIVO PET IMAGING OF INFLAMMATION AS A PROGNOSTIC TOOL IN FRONTOTEMPORAL DEMENTIA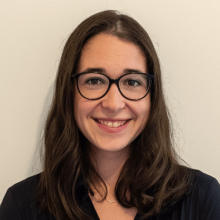 Alexa Pichet Binette, Sweden
Abstract: COMBINING PLASMA PHOSPHO-TAU AND OTHER ACCESSIBLE MEASURES TO EVALUATE RISK OF PROGRESSION TO ALZHEIMER'S DEMENTIA IN MILD COGNITIVE IMPAIRMENT PATIENTS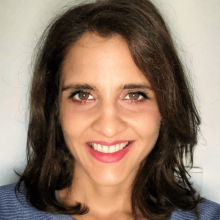 Abstract: ASTROCYTES ARE INVOLVED IN NETWORK HYPERACTIVITY AT EARLY STAGES OF AMYLOID PATHOLOGY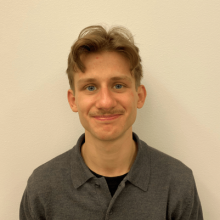 Abstract: PLASMA BIOMARKERS FOR ALZHEIMER'S DISEASE IN RELATION TO LONGITUDINAL COGNITION AND NEUROPATHOLOGY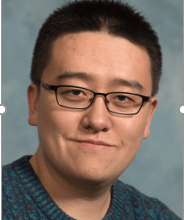 Abstract: STRUCTURE-BASED CLASSIFICATION OF TAUOPATHIES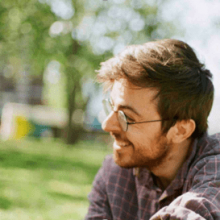 Joseph Therriault, Canada
Abstract: BIOMARKER MODELING OF ALZHEIMER'S DISEASE USING IN VIVO BRAAK STAGING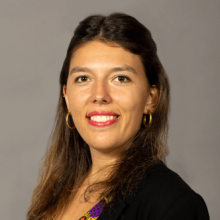 Abstract: IMAGING SYNAPTIC DENSITY IN AGING AND FRONTOTEMPORAL DEMENTIA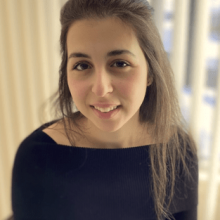 Abstract: LONGITUDINAL CHARACTERIZATION OF ALPHA-SYNUCLEIN-INDUCED BRAIN PATHOLOGY AND SYMPTOMATOLOGY IN MOUSE MODELS OF PARKINSON'S DISEASE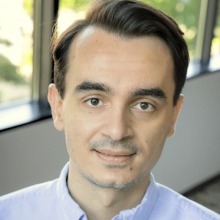 Abstract: TRANSCRIPTOME- AND PROTEOME-WIDE ASSOCIATION STUDIES OF PARKINSON'S DISEASE IDENTIFY PATHWAYS INVOLVED IN DISEASE ETIOLOGY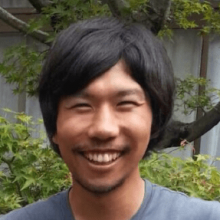 Abstract: HUMAN MAPT KNOCK-IN MICE THAT HARBOR FAMILIAL TAUOPATHY-CAUSING MUTATIONS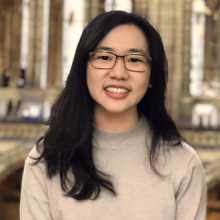 Abstract: APOE ISOFORMS DIFFERENTIALLY MODULATE THE ASSOCIATIONS BETWEEN REGIONAL TAU DEPOSITION AND NEUROINFLAMMATION IN ALZHEIMER'S DISEASE